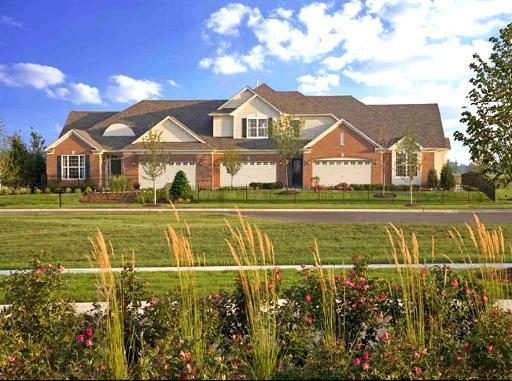 When you turn east off of Essington Road onto Francis Scott Key Blvd or Patrick Henry Pkwy in Bolingbrook, you're in Patriot Place. The Ryland Homes' subdivision's other streets are John Hancock Dr and Betsy Ross Pl.
Only a few homes remain for sale at Patriot Place, and several were just listed in the MLS.
If you're new to shopping for a new home in the suburbs, Patriot Place is as good a place as any to learn how quickly builders' base prices can escalate into much higher closing prices once you've selected even a few extras.
Ryland Homes' 3-bedroom, 2-bath Denali model, for example, is base-priced from $239,990. A quick-delivery Denali, with a finished basement featuring a theater room, is listed for sale at $314,180. Other homes are available from the low $200s.
Patriot Place is bordered on the east by the Bolingbrook Golf Club. Eichelberger Elementary School and Kennedy Middle School are directly across Essington Rd, and Plainfield East High School is close by.