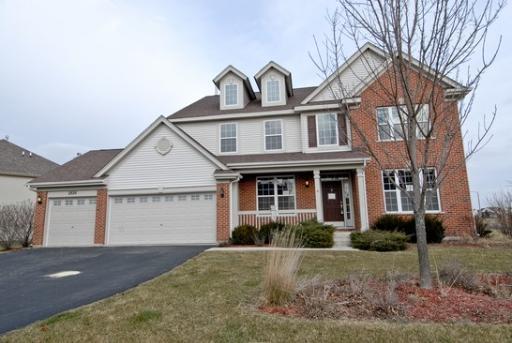 Chicago's far west suburbs saw dozens of large subdivisions offered for sale during the boom years in the early to mid-2000s, and saw all of them flounder to greater or lesser degrees during the housing bust that followed.
Grande Reserve, at 1,128 acres was the largest subdivision in Yorkville, and was originally planned to host more than 2,000 homes. More than 400 homes were built between the project's original approval and the time it was seized by its lenders in 2009.
Crain's Chicago Real Estate Daily recently reported that Grande Reserve has been sold to an out-of-town-based joint venture that will sell lots to individual homebuilders rather than building itself. The acquisition price of $10.8 million equates to less than $5,000 per lot, according to Crain's.
Grande Reserve's positives include a community center with a clubhouse and pool. It also has a recently-built on-site K-6 elementary school with test scores that outpace the Yorkville District 115 and Statewide averages.
Resale homes at Grande Reserve and nearby subdivisions are likely to prove tough competition for newly-built ones. Homes at Grande Reserve have sold, In some instances, for more than 40% less than their mid-2000s purchase prices. A bank-owned 3,100 square foot, 4-bedroom, 3 ½ bath home with a 3-car garage at 2826 Old Glory Dr (pictured above) sold recently at $209,000. It had been purchased for $391,500 in January of 2006.