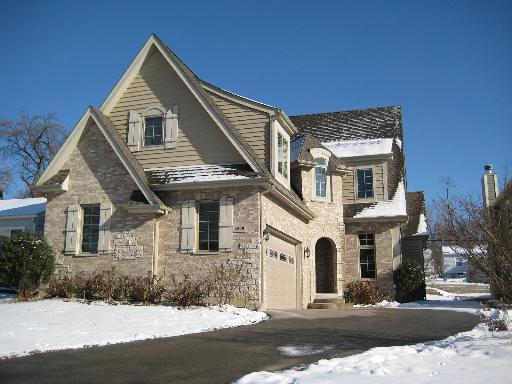 The many-gabled 4-bedroom, 3 ½ bath newer home at 4529 Pershing Rd in 4529 Pershing Rd sold for $742,000 in October of 2005. It resold for $605,000 in July of 2008. In another notch down, it recently came on the market as a short sale for $520,000.
According to the listing copy, the home has appointments of the caliber you'd expect in a home priced in the $700s. A cautionary note is that the home is being sold "as is."
On the plus side, the home is within walking distance of a Metra stop and enjoys easy access to I-355, I-88 and a number of nearby parks.
Is the pricing here an instance of buyers chasing the market down in Downers Grove, or simply isolated to the circumstances of this home and its sellers?