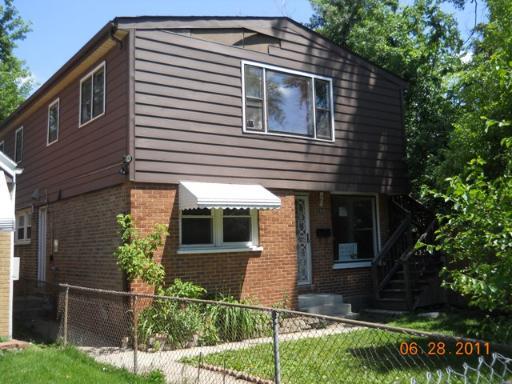 If you're a long-time Chicagoan you may have a mental image of Stone Park that doesn't match its current circumstances.
Stone Park was once one of the poorest municipalities in the Chicago Metro area. That's no longer the case – half of its households have an annual income in excess of $50,000 and its median household income approximates the statewide average.
People were once attracted to Stone Park because of its low property taxes. Those days are gone, and Stone Park now has property tax levels much higher than many other Chicago suburbs.
Back in the day Stone Park was known as an Italian community notorious for organized crime. Al Capone allegedly ran a brewery there during Prohibition. Today, nearly 90% of Stone Park's population is Hispanic, but it's still home to the Casa Italia Italian Cultural Center.
The 6-bedroom, 2-bath home at 1505 N 39th Ave, pictured above, is just a block south of Casa Italia. It sold for $220,000 in May of 2004, and that price level is also history. It went through a foreclosure and is currently offered at just $66,500.
Lower-priced homes have been selling fairly well in Stone Park, but this one has lingered on the market since last July, when it was listed at $87,500.