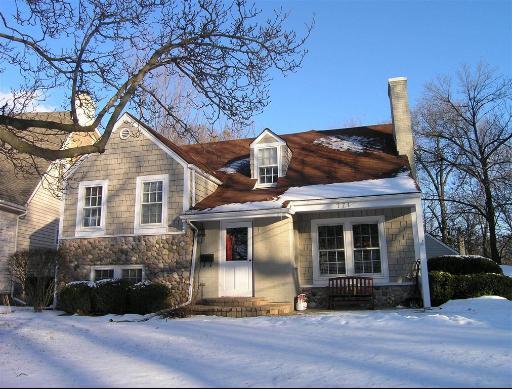 If you lived in Stacy's Corner from the late 1840s to the early 1890s you watched your home town change its name to Danby, and then to Prospect Park and, finally, to Glen Ellyn.
You could credit, or blame, Thomas E. Hill for the quirky spelling of the final iteration of the name: it was his wife's. Hill bought 160 acres west of a marshy basin, built a dam to contain the streams that fed into it, and built a resort hotel overlooking the body of water he named Lake Ellyn. The hotel burned to the ground in 1906, but the lake and the town retained their names.
Parts of Hill's land were subdivided in the 1890s and early 1900s and the neighborhood took its name from Lake Ellyn.
A 4-bedroom, 2 ½ bath cottage in Lake Ellyn that has been on and off the market for nearly 3 years recently came back on as a short sale, priced at $385,000. The 1930s home, built on a 63 x 165 foot lot at 771 Forest Ave, has an updated kitchen and baths.