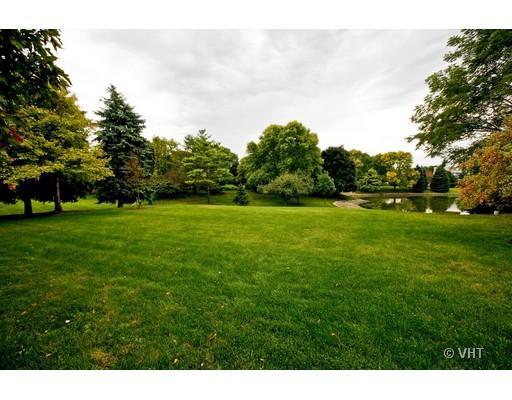 The 4,200 square foot, 5-bedroom, 4 ½ bath home at 28 Dougshire Ct in Burr Ridge abuts a spring-fed pond.
It's described in the listing as "country French," but I'd go with "1980s Oak Brook / Burr Ridge." That moniker can be applied to a hard-to-define style of home that you'll frequently find in those affluent western suburbs but rarely find elsewhere in Chicago. They're not quite period, not quite modernist, not all-of-one-piece.
This conveniently-located, beautifully-landscaped home is offered for sale at $1,299,000. It's also available for rent for $5,500 a month unfurnished or $6,500 furnished.
Coldwell Banker's Diane Salach has the listings.