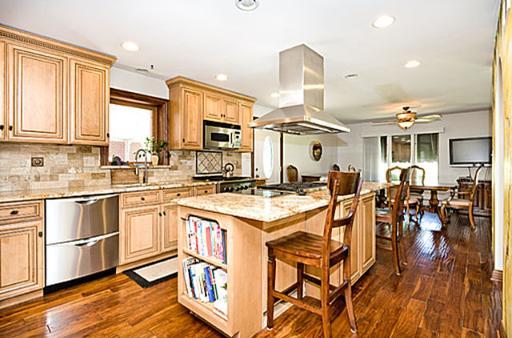 If you spend any amount of time looking for homes you've often seen the phrase "priced to sell" describing a listing that's lingered on the market for years without a price change.
If you've been looking in La Grange Park, you haven't seen many 4-bedroom homes with 3 full baths and nicely-appointed kitchens priced under $400,000.
The just-listed split-level home at 1433 Raymond Ave in La Grange Park is touted as "priced to sell," and perhaps it is. It features wide plank hardwood floors, an island kitchen, and has all four bedrooms on the second level.
As a bonus, the 60s-vintage home, listed at $385,000, fronts a neighborhood park.