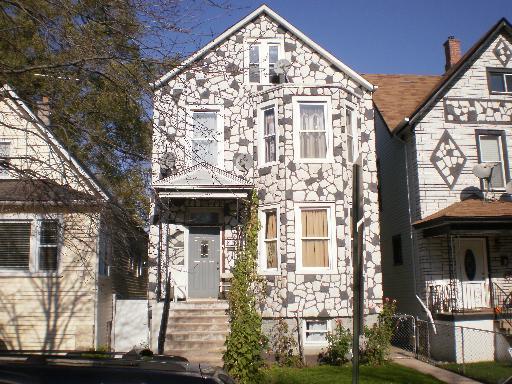 While scrolling through a page of west-suburban new listings, one property brought me to a complete halt. It isn't easy to ignore the stone front façades of the 2-flat at 5108 3 24th Pl in Cicero and its neighbor to the east.
The property has two 3-bedroom, 1-bath apartments, a finished basement, and a 2-car garage on a 25 x 125 lot.
The 2-flat sold for $157,000 in August of 2004 and $265,000 just a few months later when it was acquired with a near-no-money-down $260,905 mortgage subsequently refinanced to $262,800. A foreclosure was filed in March of last year and the property is currently for sale as a short sale, listed at $119,000.
There are no interior pictures with the listing, and scant copy describing it.