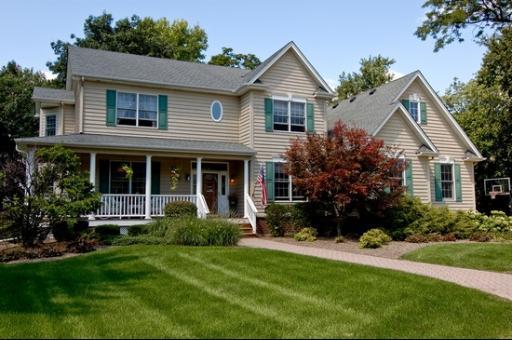 When Don Ryan, then Chairman of Lombard's Plan Commission, won $11 million in the Illinois Lottery he didn't head for a warmer climate as many might have. He built a 14-room, 4,085 square foot new home on one of the largest lots in Lombard.
The home at 756 Finley Rd is now for sale for $1.1M, making it the second-highest priced listing currently on the market in Lombard.
According to a recent write-up in the Chicago Tribune,
Features in the house include an open floor plan, a first-floor office with a full bath, a master suite with a sitting room, steam shower and Jacuzzi tub, and a finished basement with a wet bar, game room with separate sound system, and a movie theater with recessed seating and surround sound.