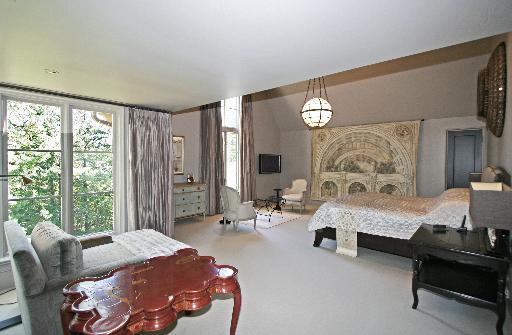 According to the website for McAlpine Tankersley, the firm's architecture "wedding historical precedence with graceful modern living, is a timeless and romantic pursuit of The Inheritable House."
The listing for the McAlpine Tankersley-designed home at 535 Warren Terrace in Hinsdale refers to the firm as "world renowned Architects." Perhaps that phrase is misread from the firm's site, which refers to an affiliated firm's "internationally recognized" interior design work. Whatever the case may be, international recognition hasn't led to work being commissioned. Almost the entirety of the firm's portfolio is in the southern United States.
The pictures that accompany this listing leave little doubt that the firm's work is tasteful and classically comfortable. The 7,400 square home has graciously proportioned rooms, 5 bedrooms, and 5 ½ baths. It's on a nearly half-acre lot with a 3-car garage.
The home's location affords it easy access to I-294 via Ogden Ave and to the downtown Hinsdale Metra stop.
The home was priced at $5,000,000 when it was listed for sale last year, and is currently listed at $4,200,000.