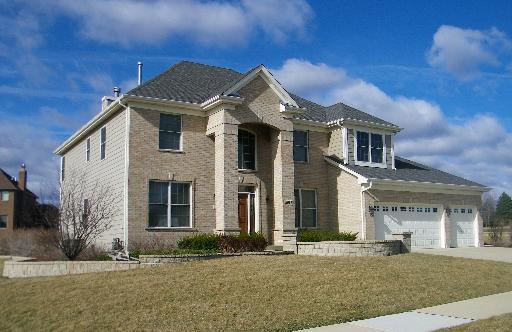 Custom and semi-custom builders completed homes on about half the lots at Mirador, a subdivision of 118 lots in the far west section of North Aurora before the development went into foreclosure.
According to Crain's Chicago Real Estate Daily, Town & Country Homes has acquired the remaining 52 lots in the subdivision and plans to build for an average of $25,500 per lot and plans to build homes base-priced from the $210s to the $280s.
Most of the existing homes in Mirador were built with high-end finishes and brick exteriors, and many sold for upwards of $500K. The new homes, in a substantially lower price range, are likely to prove bad news for Mirador's existing owners.
The Mirador homeowners who are trying to resell are already having a difficult time of it. For example, a 4-bedroom, 4 ½ bath home at 2017 Westover Rd was purchased for $531,500 in 2004. After 499 days on the market it's a short sale and currently trying to fetch $259,900.
After 450 days on the market the 4-bedroom, 3 ½ bath home at 2000 Westover Rd is asking $284,900 – less than half of what it sold for in September of 2006.
Is a 50% haircut the fate that awaits the remaining Mirador homeowners? What impact will the new construction have on resales at the adjacent Tanner Trails subdivision?