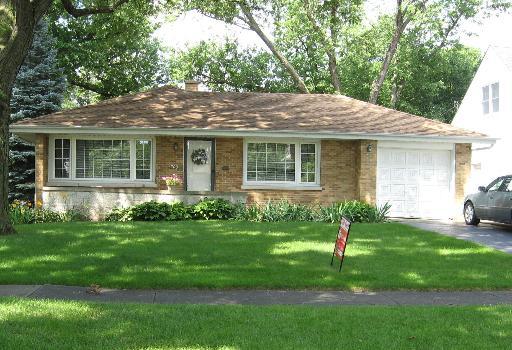 The prolonged market downturn has slowed but not stalled the teardown of obsolete ranch homes in Chicago's more affluent western suburbs.
Less than a year ago a 3-bedroom, 2-bath ranch on a 54 x 131 lot at 200 S Sunnyside Ave sold for $250,000, reduced from $439,000, after lingering on the market for nearly a year.
The home is in the College View neighborhood of Elmhurst, an area that takes its name from its proximity to Elmhurst College, a private, 4-year college. It's an area where many of the homes have become functionally obsolete in view of their price and size and the relatively high land values.
The ranch home was torn down and a new 2-story Tudor-style 5-bedroom, 3 ½ bath, 3,583 square-foot home is nearing completion on the site.
Koenig & Strey's Gracik Makinney Real Estate Group has the listing, which is priced at $943,000.