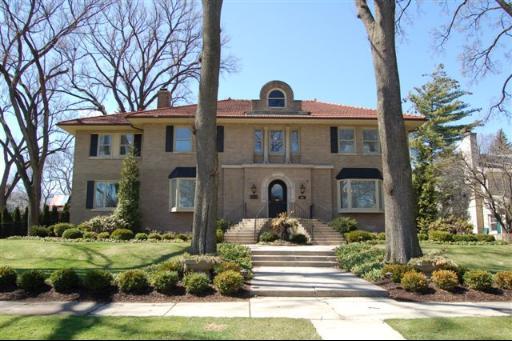 The over $1M price range in La Grange has seen only two sales in the last six months, but that may change as four new $1M+ listings have come to market within the last 60 days.
An expanded Victorian farmhouse on a 75-foot wide lot at 217 S Ashland Ave was listed for sale 4 days ago at a price of $1,065,000. The home has 5 bedrooms, 3 ½ baths and a 3-car garage that looks very much like an afterthought.
A lot that the listing touts as a "half acre of heaven" at 200 S Waiola Ave hosts a 5,167 square foot 6-bedroom, 5-bath home with an in-ground pool. It's the highest priced current listing in La Grange, asking $2.6M. The home came on the market less than 3 weeks ago.
At 234 S Madison Ave you'll find a newly-built home in the Victorian style with 5 bedrooms and 4 ½ baths priced at $1.099M. It's been on the market for 40 days.
The longest market time in our group of homes, at 48 days, belongs to the 4-bedroom, 3 1/2 bath home pictured above at 350 Blackstone Ave. It's priced at $1,595,000.
It's historically been the case that homes in the $1M and up range often take 6 months to a year to sell.