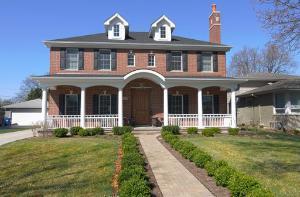 And wouldn't you just know it? It's showing up as a new listing. Eleven of the twelve "new" listings that I've sampled in the last half hour in Chicago's near-western suburbs have been on and off the market for two or more years.
The 4-bedroom, 6--bath home at 5228 Lawn Ave in Western Springs begin its on-again, off-again, price-reduced odyssey on the market in July of 2007. The current asking price is $1,475,000.
The home is also listed for rent at $6,500 a month.
Property taxes on the home come in at just over $28,000, making the rent vs own calculation look fairly compelling in favor of renting.