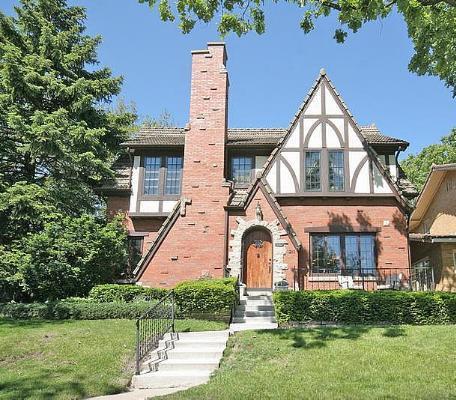 Like many "new" listings surfacing in search results these days, the listing at 1211 N Ridgeland Ave in Oak Park has simply been reactivated after a 5-day hiatus. It's been on and off the market since November of 2008.
And, like many homes being touted as having a "price drop," the price change is more than a month old and not much of a price drop - from $479,900 to $474,900.
This Tudor home has 3 bedrooms and one-and-a-half baths. It appears similar in many respects to the home on a smaller lot several doors north, at 1221 N Ridgeland Ave, that sold in October of last year for $334,000. That home had previously sold for $474,500 in May of 2006.
The 4-bedroom, 2 ½ bath bungalow across the street at 1212 sold within the last year for $362,500.