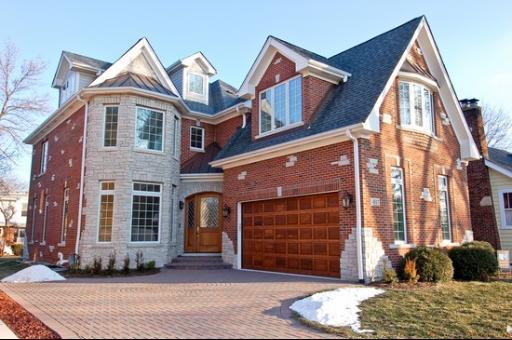 Open house schedules throughout Chicagoland are lighter than might be expected this Sunday, perhaps due to the Bears - Seahawks game. If TV viewers shun the game, as ticket buyers seem to be doing, open house attendance might by higher than expected.
As of Wednesday morning, only three homes are scheduled to be open in Western Springs on Sunday. All three are new or newer construction, and all are priced in the $1.2M to $1.4M range.
The 5-bedroom, 6-bath, 3-car garage home at 3928 Clausen Ave has been on the market just 8 days and is priced at $1,375,000. It will be open from 1 to 3.
One block away, at 3901 Ellington Ave, is a 6-bedroom, 6 ½ bath on the market for 91 days and currently priced at $1,179,800. It's also open between 1 and 3.
The third home (pictured above) is in downtown Western Springs, a little over a block from the Metra Station, at 4517 Woodland Ave. It's been on the market (this time around) for only 6 days, and features 5 bedrooms and 4 ½ baths, 3,800 square feet of living space and a 2-car garage. Priced at $1,200,000, it's open from 1 to 3.