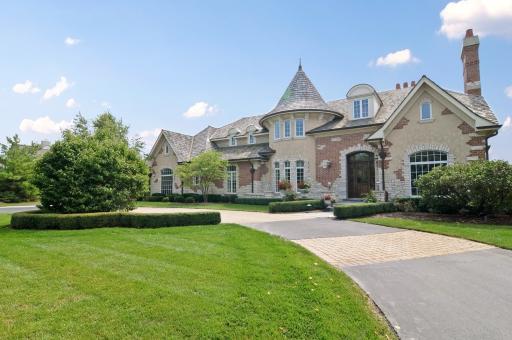 Lake County's extensive and growing forest preserves, which currently span nearly 46 square miles, have a relatively brief history. One area of the forest preserves, the 686-acre Middlefork Savannah which was once part of a large glacial lake, began with a 43-acre parcel in 1989. It's a national ecological research site and the habitat of Blanding's turtle, which is considered an Illinois but not federal endangered species.
A home that faces Middlefork Savannah just came on the market, priced at $2,895,000. The 5,855 square foot home, which was built in 2003, sits on a nearly 1-acre site at 1185 Acorn Trland has 6 bedrooms, 6 full and two half baths, and an in-ground pool. It's listed at $2,895,000, just $5K shy of its 2005 sales price.
Golfers will note the property's close proximity to four courses – Deerpath, Onwentsia, Knollwood and Lake Bluff.