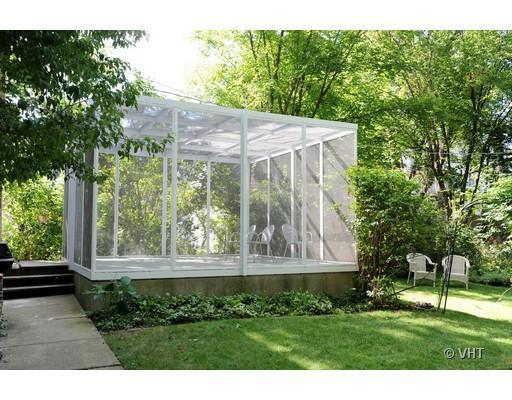 The modest cottage at 315 Prospect in Highland Park is a local landmark that sits in a National Register of Historic Places landmark district.
The home was built in 1875 by the Highland Park Building Company, which was formed in 1867 and assembled a 1,200 acre forested parcel east of the railroad tracks. The Victorian Gothic Revival home is two blocks east of the Highland Park Metra station, and a short walk from Central Park and Lake Michigan.
A renovation of the 3-bedroom, 2-bath home by Vinci | Hamp Architects received a Highland Park Preservation Award and included the unusual screened-in deck pictured above.
The home is priced at $679,000 and will be open Sunday, August 26, from 1 to 3 p.m.