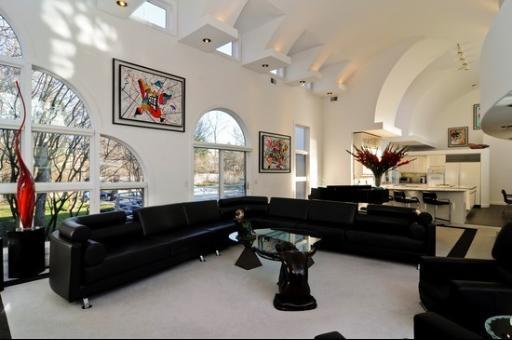 Contemporary architecture has a limited appeal to buyers in most North Shore communities and, as a result, you'll find few homes built in a non-traditional style in most of them.
Highland Park is an exception to that broad generalization. It boasts a wider selection of modern architecture than you'll find elsewhere on the North Shore.
A contemporary home, built in 1989, is currently being offered for sale at $1,799,000 and for rent at $9,500 a month.
The 6-bedroom home at 1949 Browning Ct has 5 full and 2 half baths, 4 fireplaces, a 4-car garage and is on over an acre of land with an in-ground pool. Click over to the listings for a look at the soaring, swirling spaces that make this home unusual.
The rent vs own analysis on this property is likely to come down to a pure matter of personal preference and to differing individual assumptions about financial returns.