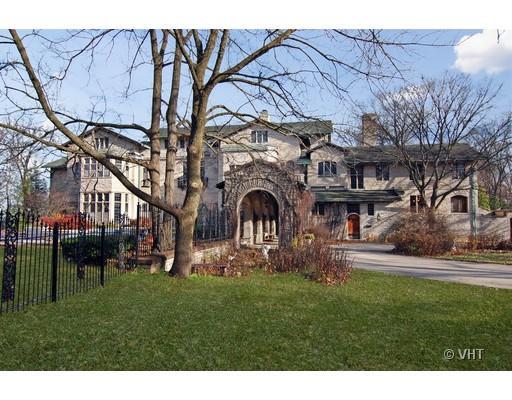 "Where everybody knows your name" is, of course, the theme song for an 80s sitcom.
The longest running sitcom in history is Realtorland where not everybody knows names well enough to spell them right.
Anyone who's spent time looking at real estate listings is familiar with the widespread phenomenon of misspelled cities, streets, schools, parks and, most commonly, well-known architects.
It's a bit of a stretch, it must be said, to refer to Arthur Heun, as a well-known architect. He was accomplished enough in his day, however, to have been hired to design the homes of J. Ogden Armour, heir to a meat-packing fortune, and Max Adler, the founder of Chicago's Planetarium.
We strongly suspect that Arthur Heun designed the 18,000 square foot mansion at 105 S Deere Park Dr in Highland Park that's for sale for $6.95M. The Realtor credits the home to Arthur Huen.
It's unlikely that this innocent misspelling has affected the sale of the home, but it's often the case that Realtor mistakes do doom sales. Sellers are well advised to double-check every item of information their Realtor enters in the MLS.