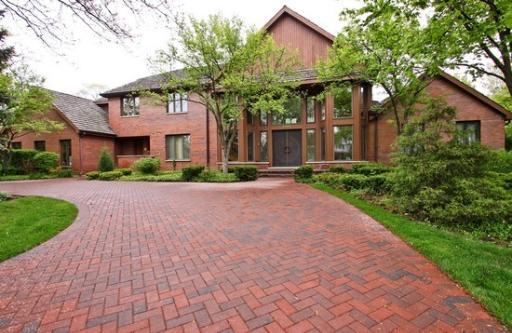 When I was first alerted to the newly-listed home at 2390 Dorina Dr in Northfield my first glance told me that I'd been at the home before.
I hadn't, but it was similar in a number of ways to 2456 Hedge Row, where I shot the following video 18 months ago.
The homes, which are one street away from each other, both have brick driveways, approximately an acre of land, 4-car garages, indoor swimming pools, and two-story entry foyers and family rooms.
There are as many differences as there are shared features, and I'll leave it to readers to discern them. One big difference is price: Hedge Row sold two months ago for $875,000 and 2390 Dorina Dr is priced at $1,999,999.