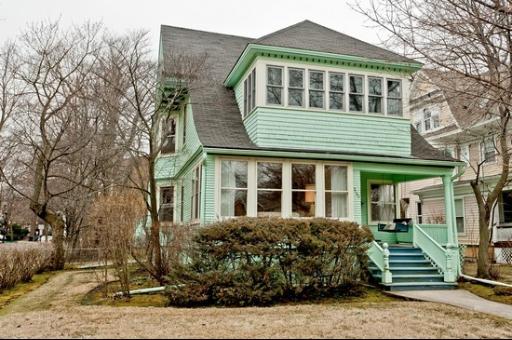 The 4-bedroom, bath-and-a-half home at 2102 Orrington Ave is at the heart of Evanston's Northeast Historic District and a few minutes' walk from the center of the Northwestern University campus.
The 1890's Victorian home has retained a number of its original vintage features, including a graceful staircase, picture-frame moldings, pocket doors, built-ins, steam heat and lack of air-conditioning. It's on a deep, 47 x210 corner lot with a 2-car garage.
The home will be open Sunday, March 11, from 1 to 3 pm.
Coldwell Banker's Jane Hall has the listing, which is priced at $539,000.