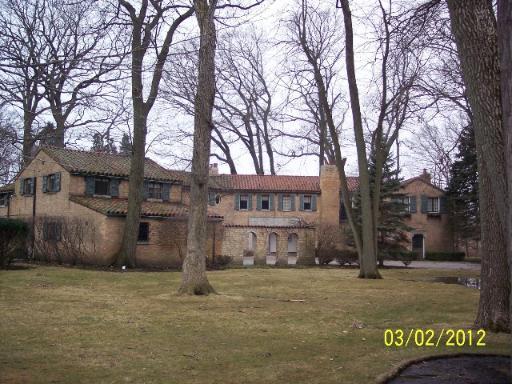 The single-family home at 1780 Shore Acres Rd in Lake Bluff sold for $3,000,000 in November of 2005 and recently came on the market for $1,100,000.
The home has some impressive specs for the price and the location: 2.66 acres, 4 bedrooms, 3 ½ baths, 5 fireplaces, 6,590 square feet of living space, and a 2-bedroom coach house above a 3-car garage.
The home overlooks the Shoreacres golf course.
Frank DeNovi of Coldwell Banker has the listing. Frank is a foreclosure specialist. In the following video he talks about the spread of foreclosures to higher-end properties, and we look at a few that he had for sale at the time.