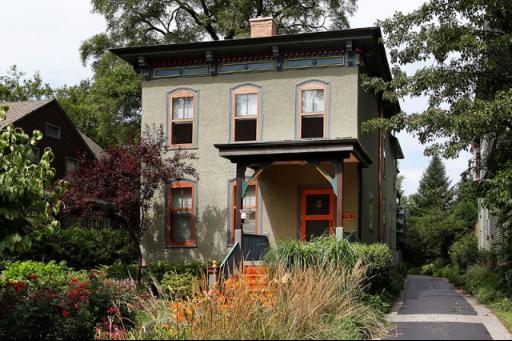 If the photo's a good indication, this renovated home at the edge of Evanston's Ridge Historic District (pdf) has killer curb appeal.
The 1877 vintage Italianate 5-bedroom, 3-bath home at 1608 Ashland Ave is new on the market and priced at $795,000. A recent renovation preserved some of the original details, according to the listing copy.
The home has a number of features that aren't always found in Evanston homes in this price range, including a first floor family room, all 5 bedrooms on the second floor, and SpacePak air conditioning.