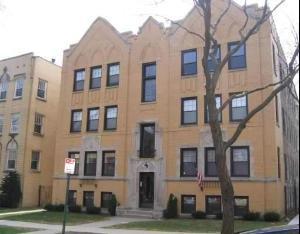 The rent is just $1,000 a month for the just-listed 3-bedroom, 2 ½ bath condo in a 6-flat at 820 Dobson in southeast Evanston.
According to the listing copy, Unit 3E has all the bells and whistles: central air, hardwood floors, granite countertops, stainless steel appliances, in-unit washer / dryer and fireplace. Parking is included in the rent.
Sounds like a bargain rent, no?
Before rushing out to look at the unit you might do a little online investigation, and here's what you'll find.
The unit has been on the market for sale for almost two years, and is currently listed as a short sale for $139,900. A foreclosure suit was filed against the unit in April, and the condo association has filed a lien for unpaid assessments. Real estate taxes and condo assessments on the unit total more than $700 a month.
In short, leasing this unit exposes you to an uncertain situation. Your lease might be honored according to its terms, and it might not. You might become subject to an eviction proceeding that will affect your credit unless you take further steps to prevent that.
One of the considerations that will affect your rights is whether you are paying rent at fair market value. In other words, what appears to be a bargain rent may prove to be a booby trap.