When we first visited 120 Mary St in Glencoe, back in July of 2006, the property was the subject of a teardown permit request and a new home was being offered at $4,250,000.
A few months back I noted that a number of new construction homes in Glencoe had sold at steep discounts from their 2006 asking prices.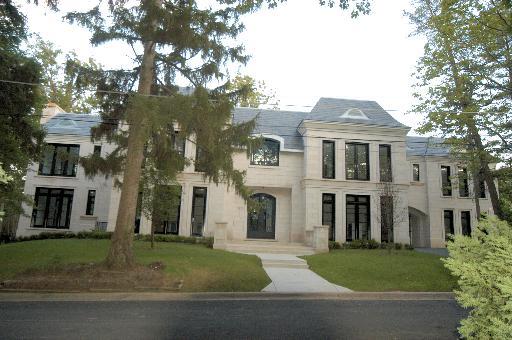 A new home has been completed on the property, which has been the subject of nearly a dozen mechanics' lien claims and a foreclosure proceeding. And, running contrary to the recent pricing trends in Glencoe new construction, the home is currently offered for sale at $4, 475,000. The current home was completed by a different builder than the home contemplated in 2006 and a different concept may account for the price differential.
The home is on nearly an acre in southeast Glencoe and has 6 bedrooms, 6 full and 2 half baths. It includes the basics you'd expect in a home in this price range (media room, wine cellar, etc.) and has a guest house.