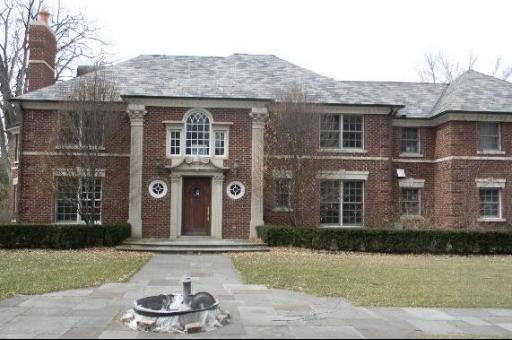 The newly-listed home at 58 Woodley Rd is billed, in the listing description, as a "unique grand mansion in heart of Winnetka."
Not only is the home nowhere near the heart of Winnetka, as everyone familiar with Woodley Rd knows it's not even in Winnetka, but in an unincorporated part of Cook County. The listing places it within the corporate limits of neighboring Northfield.
Woodley Road residents attend Avoca District 37 elementary and junior high schools rather than Winnetka schools.
The 10-year old 11,630 square foot, 21-room home has 7 bedrooms, 7 ½ baths and is priced at $2,999,900. Property taxes are stated as $75,000.
The home recently went through a foreclosure and is bank owned.