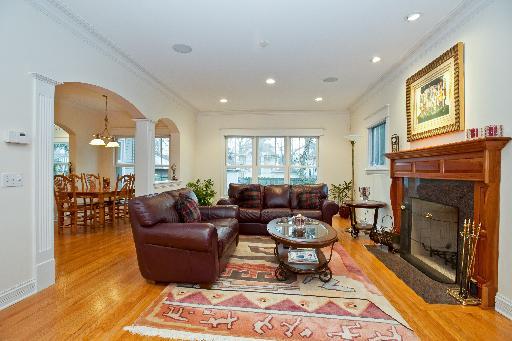 The Super Bowl (remember that?) is past, and a full selection of homes are open for viewing in Chicago's North Shore suburbs this Sunday.
My weekend open house pick is a 5-bedroom, 4 ½ bath 10-year old home at 607 Lake, pictured above. The home will be open from 1 to 3, and is priced at $1,229,000 - just below what it sold for 10 years ago.
Sixty-four homes will be open in Wilmette, from a 1-bedroom condo priced in the $130s to a 5-bedroom home recently listed in Indian Hill Estates for $2,750,000.
Tiny Kenilworth is hosting 19 opens, at prices ranging up to $4,837,500 for a beachfront estate.
Evanston will have 85 homes open for viewing, Winnetka 30, Glencoe 27, Highland Park 31, Highwood 6, and Lake Forest 29. Lake Bluff has only 4 open houses scheduled.
Head over to Redfin to view North Shore open houses on a map.