I've been waiting to plan Go-2-baby's first birthday party practically since the day after the baby shower. My mom and I worked as a team to bring my creativity to life. The party started out as a full on Abby Cadabby party,but eventually turned into a Sesame Street bash starring Abby and friends. I ended up buying a few decorations like the Scene Setter Background, banner and centerpieces from Party City in Berwyn near North Riverside mall.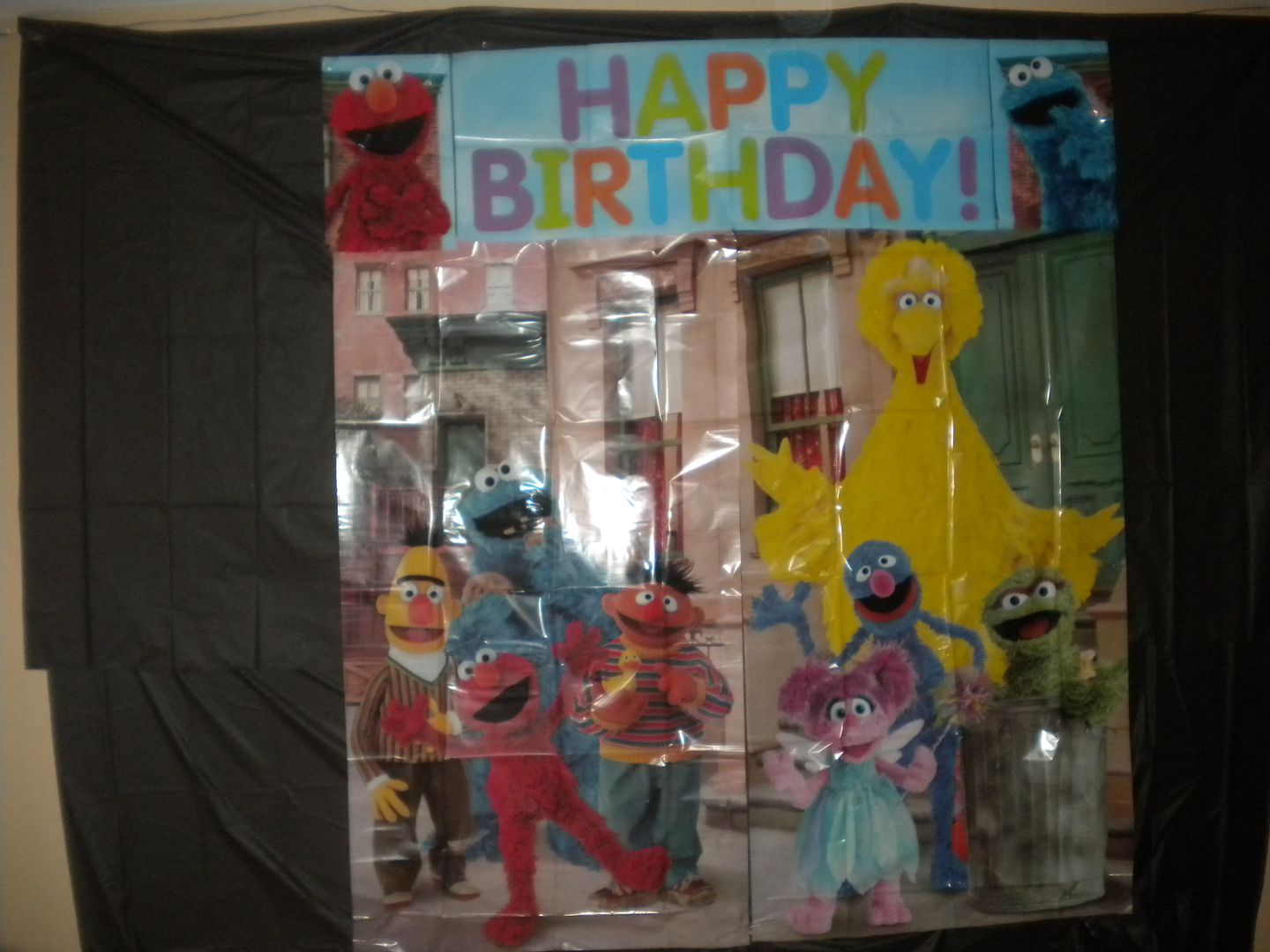 Beyond that, everything fell into the Abby Cadabby color scheme or my mom made them based on inspiration from the characters. This post will be pretty long because I have a lot to show you all. I'm truly pleased with how everything turned out and by the amount of people who showed up and showed out....
Let's start with the wardrobe for the day.. Go-2-baby wore an RBR original vest made special for her by Robielle Foxx of RBR. The clothing line has yet to launch, Mariah is the first person in the world to wear it. Her shirt, tights and shoes came from Children's Place. One of our fave stores. The tutu was handmade by yours truly thanks to several DIY no sew tutu tutorials. It was actually a fun project.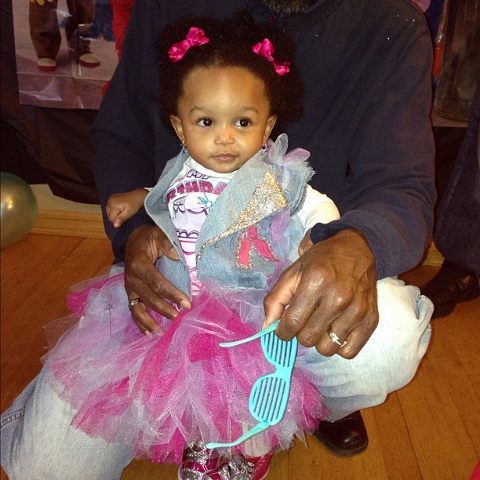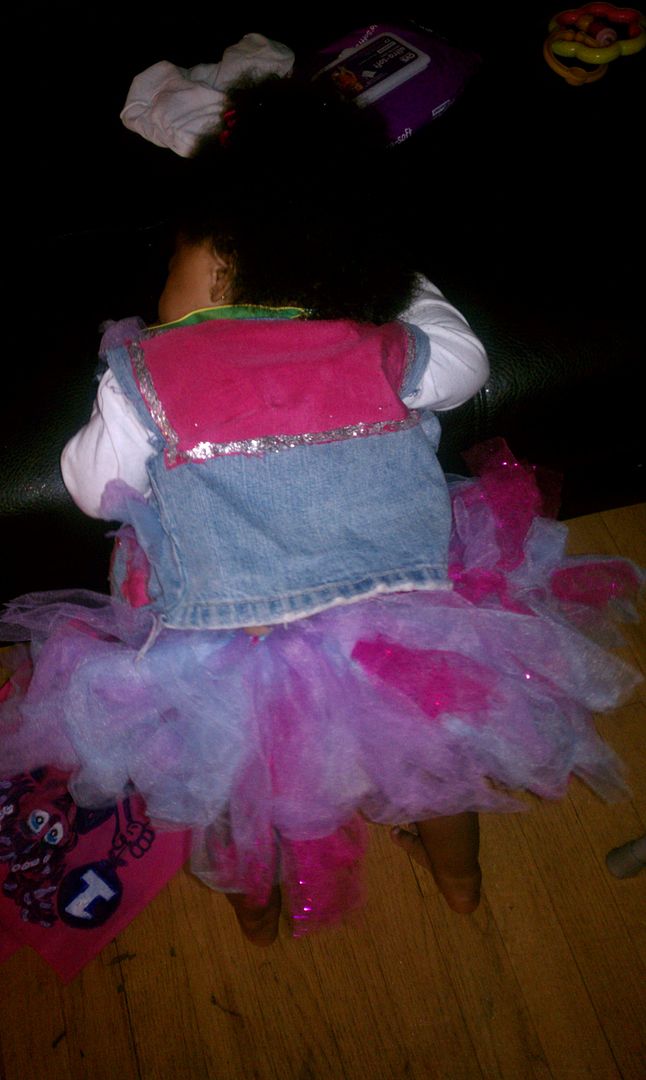 Next up... the Sesame Street inspired treat bags. I saw something similar to this on pinterest but they were made with paper gift bags. I found some pretty cool mini cloth bags at Walmart and decided to decorate them like Sesame Street characters. Originally the plan was to make Abby Cadabby and Cookie Monster bags, I later ended up adding Elmo and Telly Monster (in search for a purple monster). My mom actually did the labor after I made a mock of Cookie Monster and Abby. She definitely executed the job more than I ever could have.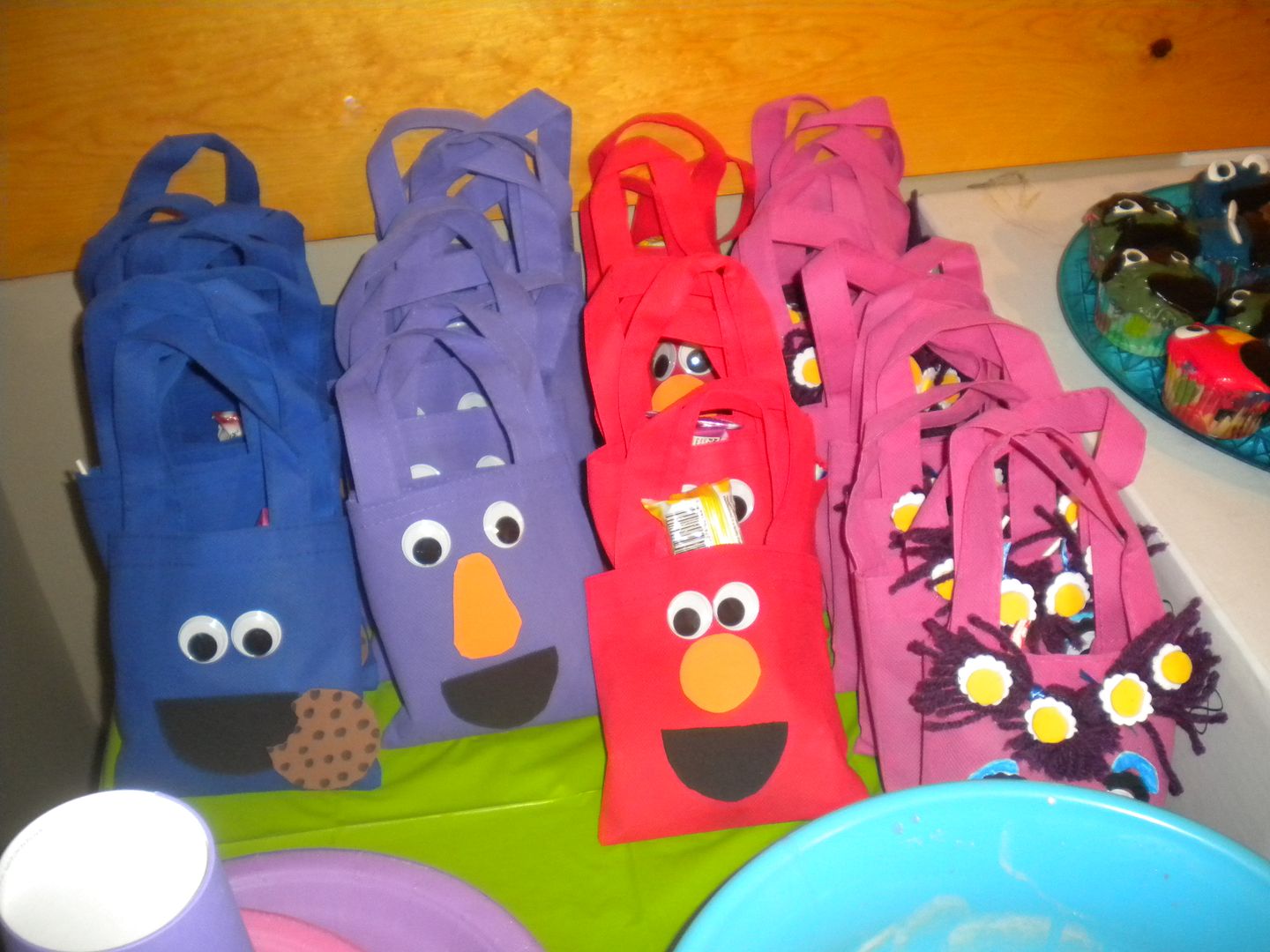 Then we had the cupcakes which were so last minute... my mom decided that she wanted to make Sesame Street character inspired cupcakes to go along with our theme. She did a great job even though the cupcakes began melting almost instantly. The pic below is an example of some of the character inspired cupcakes.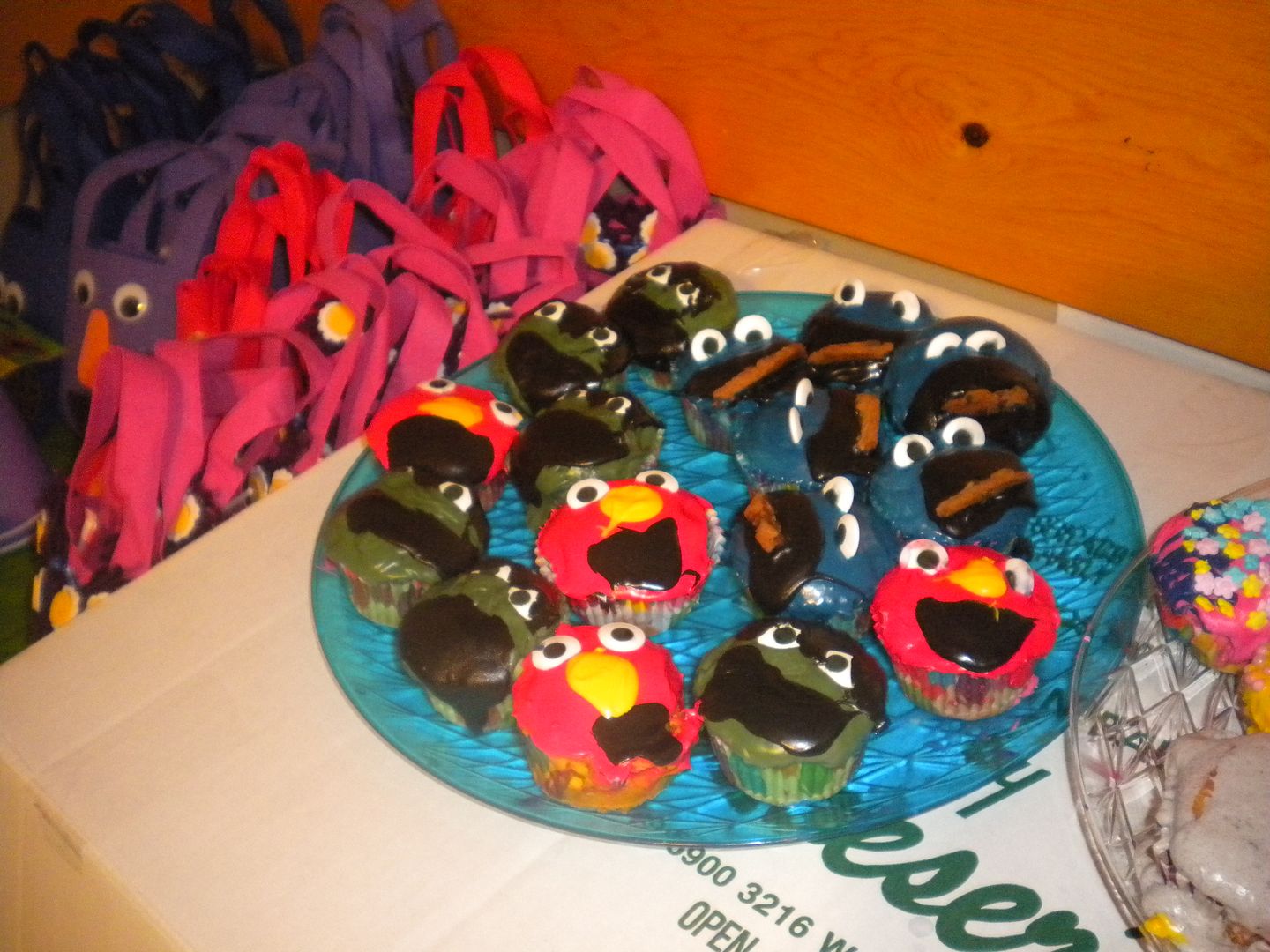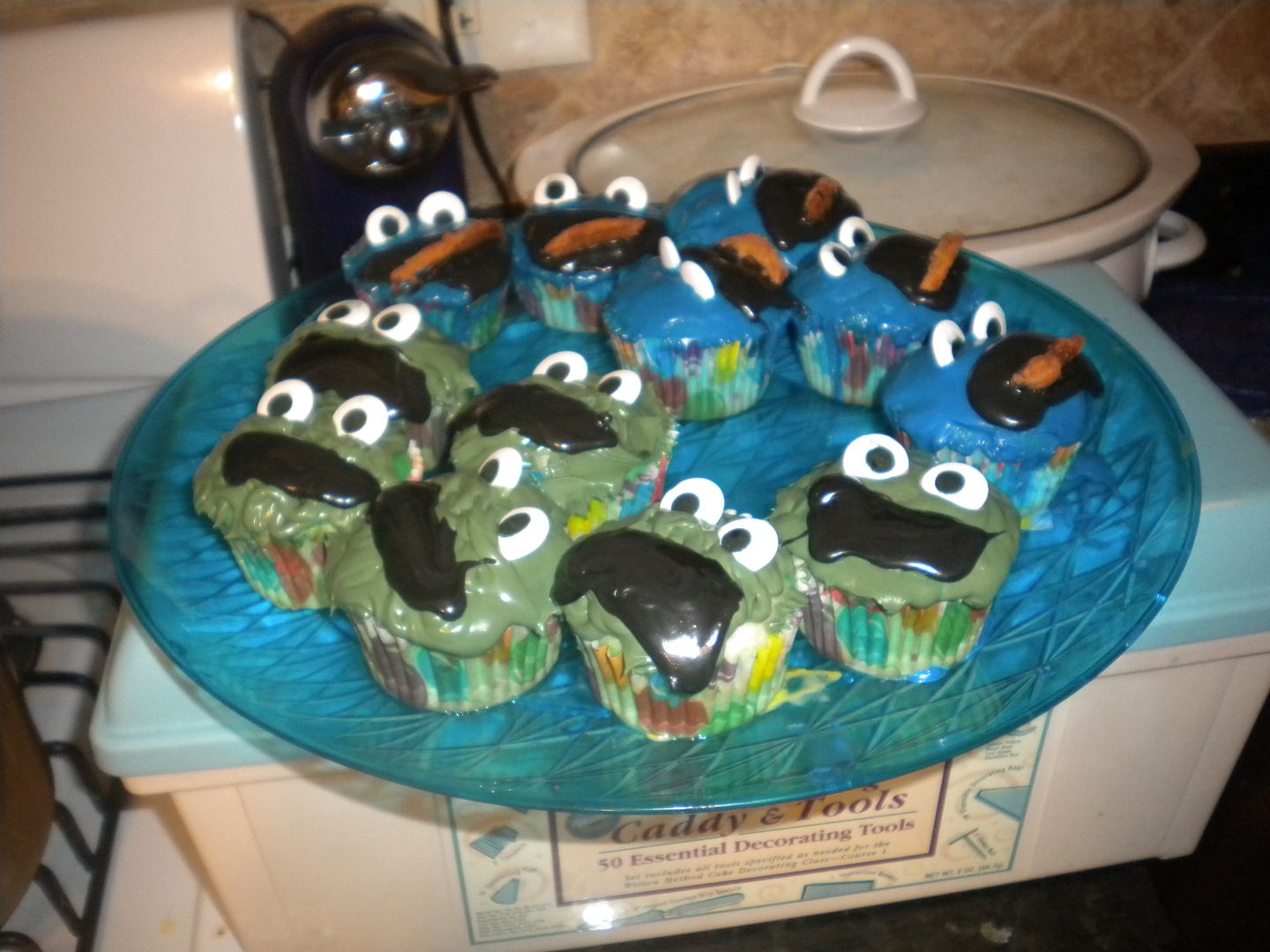 That's pretty much it in terms of items we made... we also ordered a pretty nice cake from Roesers Bakery. A lot of people who reside on the westside of Chicago or surrounding burbs frequent Roesers for baby shower and birthday cakes. I personally had never ordered from them, but Go-2-Daddy is a big fan of their work. I was really pleased with the outcome of the cake both the look and taste were worth the money.
Of course, Go-2-baby fell asleep about 30 mins into the party. She woke up about 30-45 mins later with a burst of newfound energy. The turnout was a huge success, everyone loved the food of choice which ended up being my special Nachos made in the crock pot along with mini heart shaped finger sandwiches (didn't last long enough to get a pic of them.) There were about 20 kids who showed up and had fun. We played pin the nose on Elmo, hot potato and Oscar's Grand Trash Game (mimicking Bozo' Grand Prize Game.) Everyone had a great time and now I'm secretly thinking up a theme for next year. Already right, I know.
More Pics: