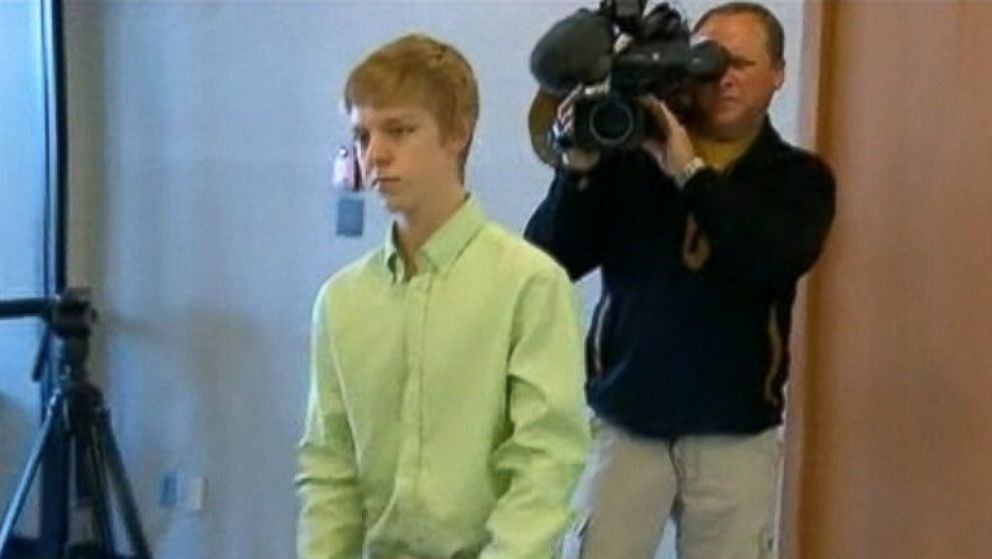 (Courtesy of the Associated Press)
Affluent or 'connected' people getting their way and influencing court cases is an old story.
Our former mayor may have done something similar regarding the David Koschman case in which his nephew is involved in.
Having said that, why does this case involving a 16 year-old kid from an affluent family in Texas have so many people outraged?
Some of you may think that I am joking about this. I really want to know. If an African-American kid pulled off what Ethan Couch did, would he get a favorable sentence?? Probably not.
Couch, a 16 year-old Texas kid, was sentenced in a Fort Worth, Tex. juvenile court to 10 years' probation in a drunk driving crash that killed a pastor and four teenagers.
Prosecutors asked that Couch should serve 20 years in prison. Couch's blood alcohol level was .24, three times the legal limit for an adult.
Couch's attorney used a unique defense called "Affluenza." According to Psychologist G. Dick Miller, who testified for the defense, "Affluenza" is a condition in which "his family felt that wealth bought privilege and there was no rational link between behavior and consequences."
Like you, I believe that is the dumbest thing I have ever heard in my life.
Couch's attorney's used a defense that was similar to what Dan White used after killing San Francisco councilman Harvey Milk.
It should be pointed out that the judge who presided in the case, Jean Hudson Boyd, sentenced a 14 year-old African-American kid to 10 years for killing a 15 year-old last year.The kid punched the another kid and he fell and hit his head and died a couple of days later.
white, teen drunk driver who killed 4 gets rehab because of "affluenza." Same judge gives black,14 yr old 10 yrs for punching and killing 1

— Anderson Cooper (@andersoncooper) December 12, 2013
I wonder if "Affluenza" would work for rich African-American kids from prominent families.
Will Smith's kids along with the Obama girls should know that the "Affluenza" defense won't work for them if they get in some sort of legal trouble.
This case sets a dangerous precedent to our young people. Just throw some money and prestige at a problem and it will go away. Many people believe that is the solution to all of their problems. This is why most people under the age of 21 have a sense of entitlement.
Once again, we are the crossroads of a social justice issue:
If you are outraged about the #Affluenza judge but don't vote, you can see where the real discrepancy is. These judges are on the ballot BTW

— Evan F. Moore (@evanFmoore) December 13, 2013
You might remember I said the same thing when folks were figuring out what to do to prevent another Trayvon Martin from happening. These judges are on the ballot. People have some say believe it or not.
If you have any questions, comments or concerns write a letter.
Judge Jean Hudson Boyd
Scott D. Moore Juvenile Justice Center
2701 Kimbo Road
Fort Worth, TX 76111
817-838-4600
Be proactive in the things that concern your communities.
Type your email address in the box and click the "create subscription" button. My list is completely spam free, and you can opt out at any time.
Filed under: Uncategorized
Tags: Affluenza, African-American, Chicago Now, Civil Rights, corruption, Dan White, Drunk driving, DUI, Ethan Couch, Facebook, Fanning the Flames since 1978, G. Dick Miller, Harvey Milk, Jean Hudson Boyd, Racism, Texas, Trayvon Martin, U.S.A., United States of America, Violence, Voting