In an earlier post I promised awesome recipes using Canned Passover Macaroons. Believe me when I tell you it took a lot of thought and creativity to come up with recipes that are really good. Actually delicious. Gluten Free (of course). Passover friendly. Family friendly. No seriously complicated instructions.
(Trumpets blaring, horns blasting, general fanfare)
Here is Canned Passover Macaroon Recipe #1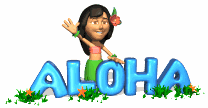 Hawaiian Chicken with Cauliflower Rice and Coconut Canned Macaroons
2018-03-15 09:45:39
Serves 8
For the chicken
2 1/2 pounds, boneless, skinless chicken breasts, cut into 2" by 1/2" strips
1/2 cup potato starch
5 room temperature large eggs, beaten until smooth
safflower oil for frying
10 ounces Canned Kosher For Passover Coconut Macaroons, crumbled
2 scallions, thinly sliced on the bias (optional)
1/2 teaspoon crushed red pepper (optional)
additional macaroons for garnishing (optional)
For the sauce
2 20 ounce cans pineapple tidbits, drained reserving the liquid
1 20 ounce can crushed pineapple, drained reserving the liquid
1/4 cup potato starch
3/4 cup Kosher for Passover soy sauce (I used Leibers)
1/2 cup Kosher for Passover ketchup
1 cup light brown sugar
For the rice
20 ounces cauliflower rice (defrosted if frozen)
2 tablespoons extra virgin olive oil
Instructions
Preheat oven to 350℉. Line a baking dish or pan with paper towels. Set aside.
Thoroughly coat the chicken pieces in potato starch. Heat the oil for frying in a dutch oven over medium heat. Dip pieces of chicken in the beaten egg, then carefully drop into the hot oil using a long tongs. Fry chicken until brown, then turn and repeat on the second side. When the chicken is browned on both sides remove it from the pan and place on the prepared baking pan. Repeat with the remaining chicken.
In a medium sauce pot, whisk together the reserved pineapple juice, the potato starch, ketchup, soy sauce and brown sugar. Warm over medium/low heat until the sauce thickens. Stir in the crushed pineapple and tidbits.
Cover a large baking pan with foil. Place the prepared chicken on the pan then evenly cover with the sauce. Evenly sprinkle the crushed coconut macaroons over the chicken. Bake for 20 minutes.
For the Rice
Heat the 2 tablespoons of oil in a large skillet. Add the cauliflower rice and saute until browned.
To finish
Place the cauliflower rice on a large serving platter. Spoon the chicken over the rice. Top with the optional crushed red pepper, scallions and additional garnishing macaroons. Serve hot.
Notes
1. You can add additional cauliflower rice if your family likes cauliflower rice.
2. You can add additional vegetables like water chestnuts. Some vegetables like baby corn are considered Kitniyot (see previous post), and would not be considered acceptable during Passover for Ashkenazic Families.
3. If you can't find Canned Passover Macaroons, use 10 ounces of sweetened, toasted, macaroons.
4. This dish is really good reheated.
Everyday Gluten-free http://www.chicagonow.com/
Stay tuned for more Canned Passover Macaroon recipes! Make sure to leave your recipe suggestions. I'll be sure to mention you...then you can be famous!!!
I might have said this before...
Please comment with your Canned Passover Macaroon recipe suggestions. I'd love to make a real list of "30 recipes you can make with Canned Passover Macaroons"!
Filed under: Chicken, Macaroons, Passover, Poultry, Shabbat
Tags: Canned Macaroons, Cauliflower Rice, Chicken, Gluten free, Hawaiian Chicken, Jewish, Jewish Food, Kosher, kosher food, Macaroons, Passover, Pesach, pineapple