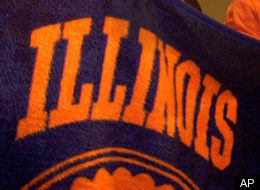 I've
been ignoring the UofI clout story for weeks now, feeling like it was
more of a higher ed thing than something about local high schools, but
this latest story from the Tribune really caught my eye:
Half of the 616 Illinois students who received preferential
treatment
from 2005 to 2009 graduated from just 22 high schools, all but one in
the metro area. Highland Park High had the most kids on the list, with
Loyola Academy coming in second. There were only 25 kids on the clout
list from CPS schools.
What do you think of the clout list scandal, and the implications
for kids who attend elite high schools but may not have connected
parents?