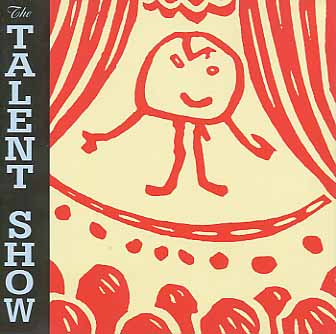 I hate the term Human Resources almost as much as its predecessor, Personnel. Human capital? Not much better. No matter, CPS and other big districts are going to be at a big HR conference next week
"Chicago Public Schools is participating in a conference in Chicago
next week to be trained on practices to overhaul its HR system—the way
schools recruit, train, retain and reward top-teacher and administrator
talent. The conference, which is hosted by Strategic Management of Human
Capital (SMHC), will include about 20 teams of urban districts looking to revamp
their HR practices."
Apparently there's also a report (PDF) about CPS HR practices from a few months ago.
Chicago Public Schools is participating in a conference in Chicago
next week to be trained on practices to overhaul its HR system—the way
schools recruit, train, retain and reward top-teacher and administrator
talent. The conference, which is hosted by Strategic Management of Human
Capital (SMHC), will include about 20 teams of urban districts looking to revamp
their HR practices.
Chicago is sending a team of staff from the district's
HR, Teaching and Learning, and Recruitment and Workforce planning offices. CPS
has been a focus of SMHC. Back in November SMHC released a case study that
analyzes CPS's HR practices, along with case studies on six other urban districts.http://www.smhc-cpre.org/wp-content/uploads/2008/11/chicago-case-oct-08-final.pdf
More information, including location and agenda, is
below. Please let me know if you have any questions. If you're
going to be in Chicago next week, we'd love for you to attend.
Thanks,
Sara Lense
202.667.0901 ext.113
SMHC District Reform Network Invitational Conference
March 24-25, 2009
Westin O'Hare
1600 River Road
Rosemont, IL 60018
(847) 698-6000
Agenda: http://cpre.wceruw.org/conference/mar09/agenda%20mar09.pdf
Offered by SMHC-CPRE, UW-Madison www.smhc-cpre.org
The Strategic
Management of Human Capital in Education project (SMHC) at the University of
Wisconsin-Madison is offering an invitational conference to teams of education
leaders from some of the largest and most urban school districts across the
country. At this meeting we will launch the beginning of an SMHC district
reform network focused on a variety of issues related to recruiting, developing
and retaining top teacher and principal talent in large, urban districts.