That's according to a an Economist/YouGov Poll. Said the poll:
As for current perception of the first black President's impact on race relations, many see no change – and many think things have gotten worse. That is particularly true of white Americans, 45% of whom say race relations have gotten worse since Barack Obama became President.  Nearly a third of blacks also agree.
The last sentence made me pause. Why would nearly a third of black Americans believe that race relations have worsened since Obama became president? He didn't turn out as they expected? White racists have made things worse because of their rantings about that black man in the White House?
The poll doesn't answer the question, perhaps the next time it. It should.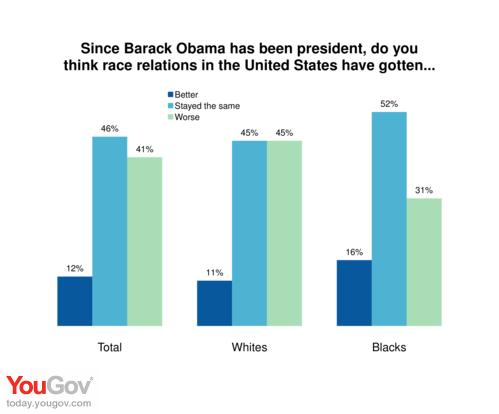 Order an autographed copy of my new historical novel, "Madness: The War of 1812" direct from my private stock at a large discount off the publisher's price. Go to www.madness1812.com