Though the major league All-Star Game voting is just starting to heat up (catch Jonathan Lucroy fever!), three of the four full-season leagues in which Cubs affiliates play are already in their All-Star breaks. Aside from honoring the crazy seasons that guys like Kris Bryant are having, this unofficial half-way point of the minor league season is also a convenient time to reflect on all prospects within the system and begin to re-evaluate our initial thoughts on them.
Up to this point in the year, there has been a lot of frustration within Cubdom at the struggles and injuries that have plagued Javier Baez, Albert Almora, Jorge Soler, and CJ Edwards. But if you look past the high-profile obstacles, the Cubs system has experienced a great deal of success up to this point as well.
The hand-wringing will come at a later date, so today let's take a look at a high five of the more pleasantly surprising storylines on the farm this season:
1. Kris Bryant Goes Super Saiyan
The Southern League All-Star and Home Run Derby Champion has mashed at an inhuman level through his first 297 plate appearances in AA. Given his all-around incredible 2013 college and pro performances, Bryant's success this year almost feels like it was inevitable, but that doesn't give proper respect to what he has done.
If Bryant had gone to AA this year and hit .270/.350/.550 or something close to that, we all would've been ecstatic. Such a performance would've signaled that he was ready for AAA, that his bat was exactly as polished as we had hoped, and that he would have an excellent chance at making his big league debut by June 2015.
Instead, Bryant has gone out and hit .355/.458/.702 with 22 blasts, propelling himself into the inner circle of the prospect elite. His production has dwarfed any remotely reasonable expectations, even for a polished college slugger. His numbers are beyond absurd, and in a year where a lot of bats have disappointed, his production is a desperately welcome sight.
2. Hey, Look! Starting Pitchers!
If I wanted to, I could write this entire post on the development of many individual pitchers in the Cubs system (but then we wouldn't have been able to admire Kris Bryant's #sparkle). Between Kyle Hendricks, Corey Black, CJ Edwards (to an extent), and the entirety of the Kane County rotation, there are a lot of arms to be excited about.
Generally, you'd expect many of a system's legit starting pitching prospects to falter in any given year, but the Cubs' have maintained their stock through the first half of the 2014 season. Kyle Hendricks has continued to excel in the minors despite his marginal stuff and looks ready to contribute in Chicago after the trade deadline. Corey Black has looked very strong, even given the walks, and has yet to succumb to the "relief pitcher" label.
In Kane County, 6 starters (Paul Blackburn, Tyler Skulina, Daury Torrez, Juan Paniagua, Duane Underwood, and Jen-Ho Tseng) have combined for a 2.94 ERA and have led Kane County to a 6.5 game lead in Western Division of the MWL. Even beyond the fantastic numbers, Paul Blackburn and Jen-Ho Tseng have really impressed scouts, with the former looking like a future 4th starter and the latter looking like a possible front-line starter.
Given the difficulty of finding starting pitching nowadays, through trades and free agency, any and all development of starters in the minors must be celebrated.
3. Catcher Will Remillard Looks...Promising?
A possible catching prospect? In the Cubs' farm system? Be still, my heart!
Remilliard, a 19th round pick in the 2013 draft, has done nothing but hit this season. He currently sits at a .319/.382/.445 line and has played strong defense behind the plate. In my viewings of Remilliard, I've seen him stroke balls all over the field, adjust well to breaking and off-speed stuff, and display a sense of leadership in the infield. I've also seen Remilliard's one homer on the season, which was an absolute laser down the left field line.
Remilliard is no first-division prospect, as I don't think any over-the-fence power is ever going to show up, but his approach at the plate and strong arm from behind it gives him a shot to carve out a decent career as a backup or a second-division catcher. Given the Cubs' recent history of developing backstops, that's something to be happy about.
4. The Bell Tolls for Darwin Barney
My favorite player ever, Darwin Barney, has continued to struggle at the plate. I, for one, could not be more shocked that he's only OPS-ing .526. Really tough to believe.
Losing such an icon will be difficult on the fans, but the Cubs have developed a number of second base prospects who could take his place. Arismendy Alcantara has continued to hit, posting a .273/.312/.506 line in his first run through AAA, and has looked good while doing so. Given his ability to adjust to new levels and his all-around strong profile, he's a candidate to replace Barney later this year and never look back.
Utility infielder Logan Watkins has also hit well in AAA, and has a chance to contribute in the same role in Chicago in upcoming seasons.
In AA, 2012 draftee Stephen Bruno's rampage through the minors has yet to relent. Bruno is triple slashing .291/.378/.471 with 22 extra base hits in his first AA experience. Bruno's profile is more that of a league-average guy than a star, but that would be miles ahead of what Barney has done in recent seasons.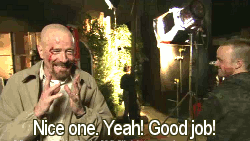 5. The Foundation of a Strong Bullpen is Being Laid
For years, Cubs fans have marveled at the Cardinals' ability to produce stud reliever after stud reliever. After the first half of this season, it looks like the Cubs may start putting together their own lock-down bullpen in short time.
The farm has already produced Neil Ramirez, who has been an absolute freak in his first 17 MLB innings, striking out 26 and walking just 5. Ramirez's mix of high-90s fastballs and deadly high-80s sliders has already earned him the opportunity to save games in Chicago, and he looks like a great closer candidate should Hector Rondon ultimately lose his job.
Beyond Ramirez, good relief arms litter the Cubs' system. Zac Rosscup has been an effective LOOGY in his limited MLB action and a stud in AAA. In AA, Armando Rivero is striking out 14 batters per nine and has the stuff to compete in AAA right now, if not in the bigs. Zach Cates has been running it up in the mid 90s in Dayton out of the pen.
The biggest news, though, may be the health and nastiness of Arodys Vizcaino, who has a 1.99 ERA and 0.882 WHIP through 22 2/3 innings so far this year. Vizcaino likely wont be with the Cubs this year, as he's still rehabbing his arm, but if everything goes right he could be another filthy piece at the back end of the Cubs' bullpen.
This is to say nothing of the many starting pitchers who may end up in the 'pen. Though Corey Black has looked strong as a starter, he may eventually end up pumping 98mph gas as a big league reliever. Juan Paniagua is another flame-throwing starter who could move quickly and whose stuff could play way up if he were moved to a relief role.
It's these types of pitchers who could end up making a big impact in a MLB bullpen someday. And, if we've learned anything from the Orioles over the last few seasons, a strong bullpen can cover up a lot of problems elsewhere on the roster.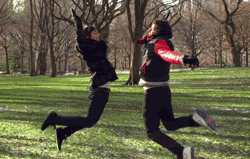 Thanks for reading; if you enjoyed it, please share with others.  And if you'd like to be updated on my future posts, and those from the rest of the Cubs Insider team, you can subscribe below.
Type your email address in the box and click the "create subscription" button. My list is completely spam free, and you can opt out at any time.
And be sure to like Cubs Insider on Facebook.