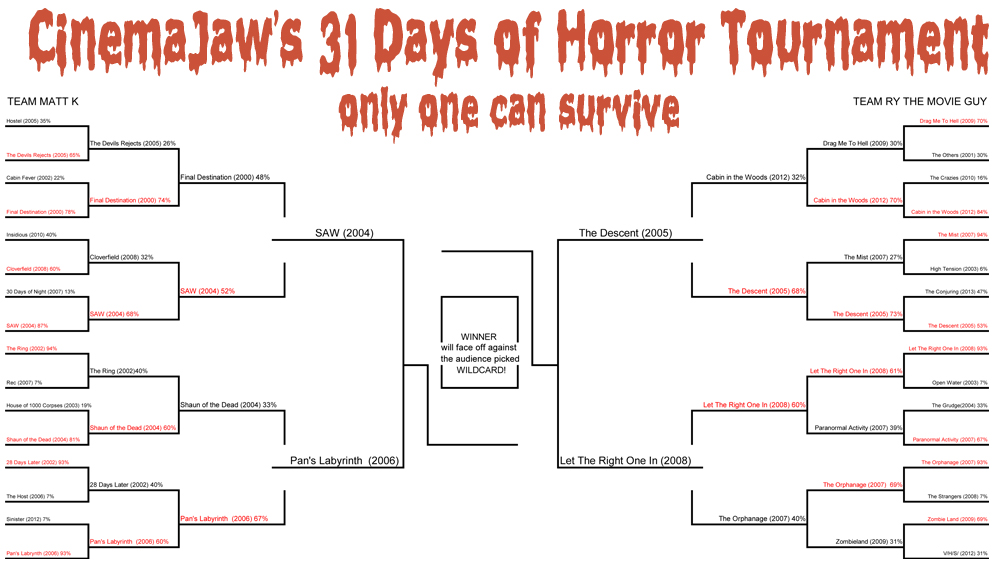 Welcome to the FIRST EVER CinemaJaw 31 Days of Horror Movie Tournament!
CinemaJaw is trying to discover which horror movie, since the year 2000, reigns supreme.
Round 4: The Final Four!
there were some tight games, and major upsets in round 3. Now its time to pick the championship battle. Cast your votes!