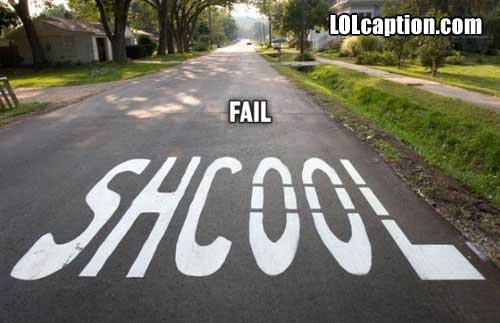 A lawyer who was starting his own practice called me looking for advice on making it.  I don't know that I'm the right guy to ask that question, but we did talk about things that seem to make some attorneys successful and others not.  If you are a lawyer these days, before you get hired, clients are calling you and a handful of others.  Some attorneys sign up 10% of the calls they get, others are closer to 50%.
So at the risk of sounding full of myself, here are some insights I've seen in the last 10+ years that I think result in some attorneys failing and others succeeding.
1. Google your name - If you can't be found, even with a generic name, it's a problem.  If what peope see when they find you is bad, it's also a problem.  Either way it's solvable; you just need to address it.
2. Be nice - Sounds pretty basic, but I'm shocked at how many attorneys yell at or put down their clients.  You never know when that client is going to be the one that could bring you the million dollar case.  Plus it's the right thing to do.
3. Appear approachable - Most attorneys are like anyone else you would know in life.  But some of them put on their "lawyer face" when a client is around. I think it turns people off and for some it intimidates them.  Most people want to work with someone they feel they can talk to.
4. Remember the 24 hour rule - Even if you are on trial, you should respond to calls and e-mails within 24 hours tops.  A lot of attorneys I know think trial is an excuse to blow off the rest of their life.  If you can't talk by phone, at least e-mail the client to let them know you are on trial and set up a time to talk.  I find it shocking how few law firms do this.
5. Make your blog/website content up to date -  It's cringe worthy any time you look at a blog that hasn't had a posting in a year or more.
6. Have your e-mail go to your cell phone and respond to it right away - This is so basic, but too many attorneys think their day ends when they walk out the door.  It can't if you want to have a great practice.
7. Make your website descriptive - No client cares about something you wrote for a bar review journal in law school or that you argued some case at the appellate court.  Talk like a real person on your site about what you do and how you approach your practice.
8. If you charge by the hour, take credit cards - Google Checkout is a great tool if you don't want to deal with credit card processing companies.
9. Don't have a secretary give legal advice - Same for paralegals.  Huge turnoff aside from being unethical.
10. Call the client yourself - I used to have cases against this lawyer name Joe.  Joe would have his secretary call me to say that I should hold so she can get Joe on the line.  FAIL.  I would always hang up until he called back himself.  If you do this, get over yourself.
11. Have a 24 hour answering service - You'll be shocked at how it pays for itself.  One of the biggest cases I was ever involved in was after my answering service sent me an e-mail of a call at 9 p.m. on a Thursday.
12. Tell people you are a lawyer - If you don't let your friends/family/acquaintances know that you'll help them if you can, they will go somewhere else.  Sometimes that's a good thing, but it's no way to build a practice.
13. Get on the phone right away - I get a handful of calls a week where someone says "I can't believe I finally got a lawyer on the phone."  If you can't take the call right away, call back right away.  Your game of Angry Birds can wait.
I'm probably not thinking of a ton of other reasons, but you get the point.  Most of these are obvious and service related, but they aren't being practiced.  I certainly don't do them all of the time, but believe I do most of the time.
If anyone has suggestions I'd love to hear them.
Type your email address in the box and click the "create subscription" button. My list is completely spam free, and you can opt out at any time.