This is certainly a new low for the Chicago Sun-Times.
They've hired former Playboy Playmate of the Year Jenny McCarthy as a columnist and blogger. Talk about newspapers being desperate to increase circulation, the hiring of the babelicious but bimbotastic, unfunny, unwitty and unintelligent McCarthy is another nadir for print media in a major market.
This seems like a joke, Chicago's very own blonde barbie having a weekly column at a major daily. But, McCarthy, the ex-girlfriend of Chicago Bears linebacker Brian Urlacher truly will have this platform all to herself. The state of journalism takes yet another blow.
More from Chicagoland Radio and Media:
Her new role with the Sun-Times is an outgrowth of the success of the Splash partnership between the Chicago Sun-Times and McCarthy.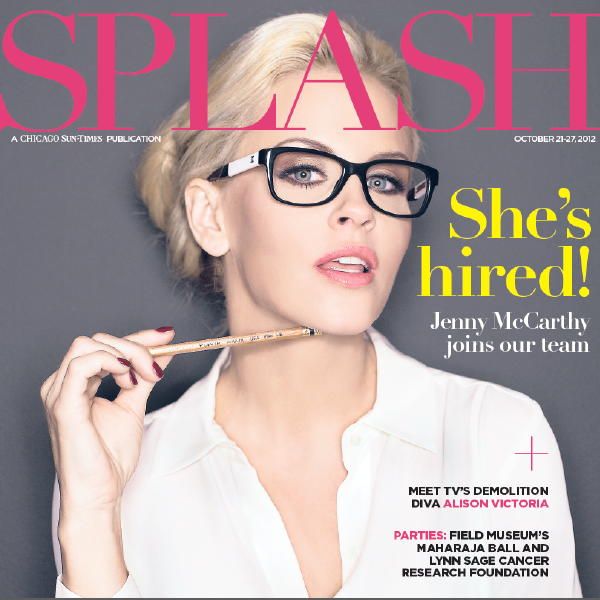 The name of the new weekly print column, which will appear in each Sunday newspaper Splash magazine insert, will be "Ask Jenny." The column will have McCarthy answering readers questions about love, sex, parenting, friendship, fitness and various other subjects of interest to female (and some male) readers. Those with questions for Jenny McCarthy can begin sending them in now to Splash@SunTimes.com.
Her first weekly column will appear a week from this coming Sunday. However, this Sunday's Splash magazine will have a cover story on McCarthy, featuring an interview between her and Splash's Editor, Susanna Negovan
 Paul M. Banks is CEO of The Sports Bank.net, an official Google News site generating millions of unique visitors. He's also a regular contributor to Chicago Now, Chicago Tribune.com, Walter Football.com, Yardbarker, and Fox Sports
A Fulbright scholar and MBA, Banks has appeared on live radio all over the world; and he's a member of the Football Writers Association of America, U.S. Basketball Writers Association, and Society of Professional Journalists. The President of the United States follows him on Twitter (@Paul_M_BanksTSB) You should too