Senegalese Antique Art Dealer & Gallerist: Amadou Thiam
by Andre Guichard

Welcome Back. The Dak Art 2 exhibition opens next week. Thursday 6/23/11 from 6-9 is the collector's preview and the exhibit opening is 6/24/11 from 6-11 pm.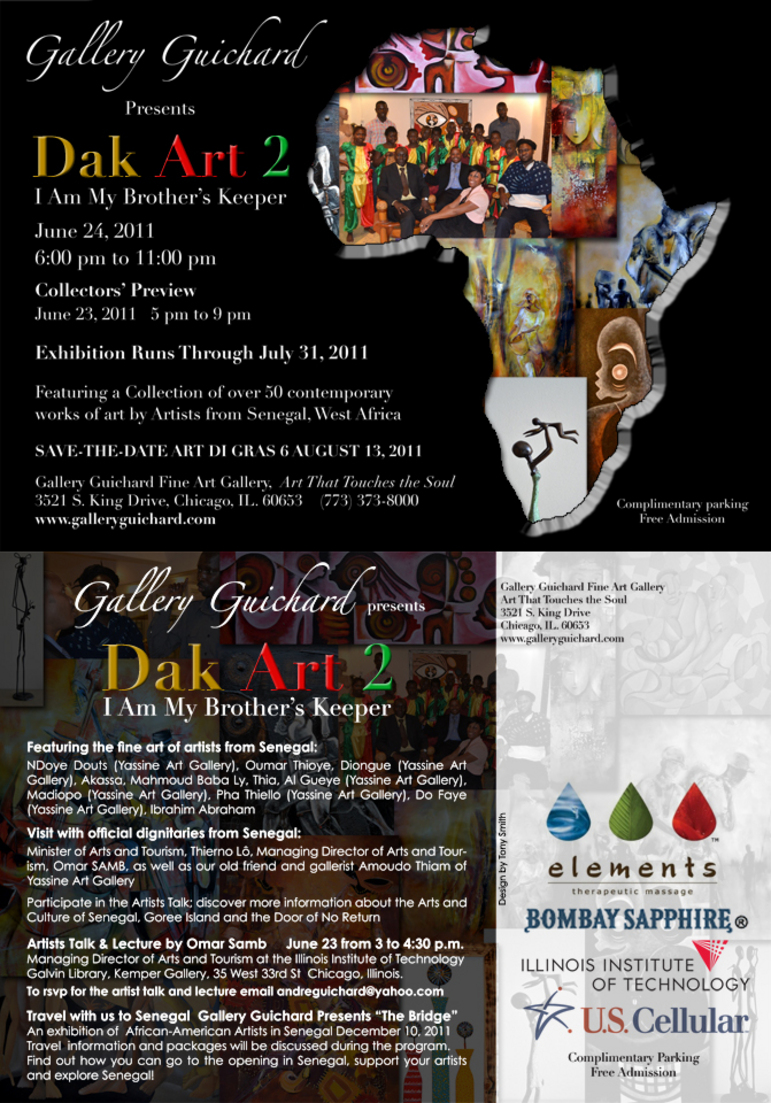 Many of you who attended DAk Art Chicago back in 2007 at Gallery Guichard remeber and know Amadou Thiam a antique African Art dealer for over the past 40 years and Gallerist of contemporary senegalese artists and owner of the Yaccine Art Gallery . We have had the pleasure of getting to know and work closely with him for the past 5 years. He is truly a family member and we were so honored to finally visit his Gallery and Hotel which he built in the shape of a Lion.

Join me for a tour as we listen and learn about antique African art and enjoy many contemporary Senegalese artists at his Gallery and in his collection.