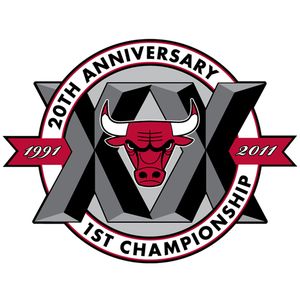 The Chicago Bulls will celebrate their 20th anniversary of their first NBA championship win. It will take place on March 12th as the Bulls take on the Utah Jazz.

It was in 1991 where Michael Jordan brought Chicago their first NBA title, as it was over the tough Los Angeles Lakers.

MJ and Scottie Pippen will be there to celebrate.

"Of all my six championships, the first one is the one I treasure the most," Scottie Pippen said in a statement. "I look forward to getting together with all my former teammates on March 12 to relive those great memories."