My Twins are Ten Years Old
Welcome to ChicagoNow.

Subscribe by Email




Completely spam free, opt out any time.
Meet The Blogger
LeaGrover
Lea Grover scribbles about sex-positive parenting, marriage after cancer, and vegetarian cooking. When she isn't revising her upcoming memoir, she can be found singing opera, smeared to the elbow in pastels, or complaining/bragging about her children on twitter (@bcmgsupermommy) and facebook.
Buy My Books
Take a Button
<div align="center"><a href="http://www.chicagonow.com/becoming-supermommy/" title="Becoming SuperMommy" target="_blank"><img src="https://lh5.googleusercontent.com/--NvBdnC0wG4/Td5u6BYOrVI/AAAAAAAACxM/K5OhbHJ8uJ8/s800/smallbutton.jpg" alt="Becoming SuperMommy" style="border:none;" /></a></div>
Find Me Everywhere
Around the Internets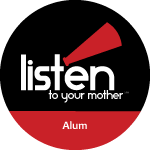 Read these ChicagoNow blogs
Chicago Cubs news and comprehensive blog, featuring old school baseball writing combined with the latest statistical trends

Following the future stars of your Chicago White Sox.

Pets available for adoption in the Chicago area
Read these ChicagoNow Bloggers